Natures Menu Freezer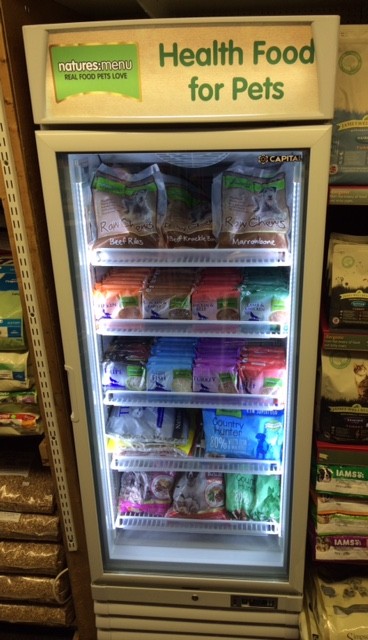 In Barkers Pet Supplies we now have our display freezer, which is full of a great choice of Natures Menu frozen products.  Natures Menu raw frozen food for your dog is free from artificial colours and flavourings, meat derivatives and other nasties.  Natures Menu use human grade meat in their products and they are packed full of naturally nourishing ingredients.  We have the Freeflow range, the blocks of frozen meats, Country Hunter and the Complete Nugget meals.  We also have a selection of raw bones, chews and chunks  - marrow and knuckle bones, turkey necks, chicken wings and many more.  
Also available are the new Frozzy's frozen yoghurts for your dogs.  This is a natural lactose free dairy product rich in vitamins, minerals and fibre.  They are a great treat for your dog.